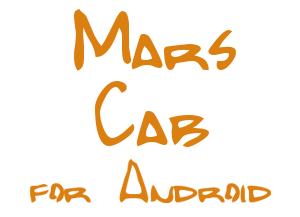 You made it to Mars, but you ended up as a Cab Driver. Go and make the best of it!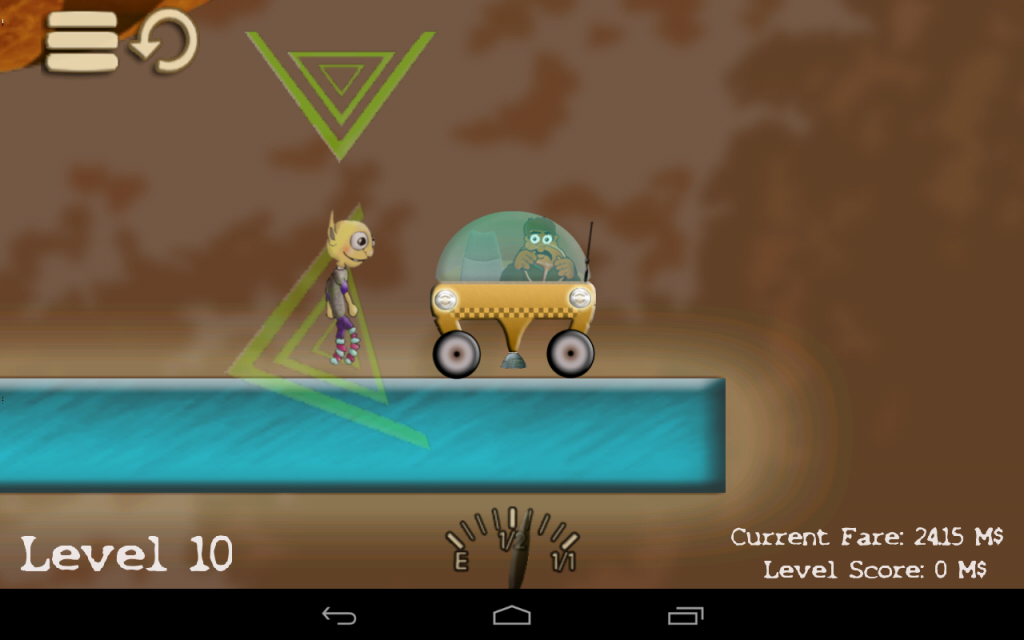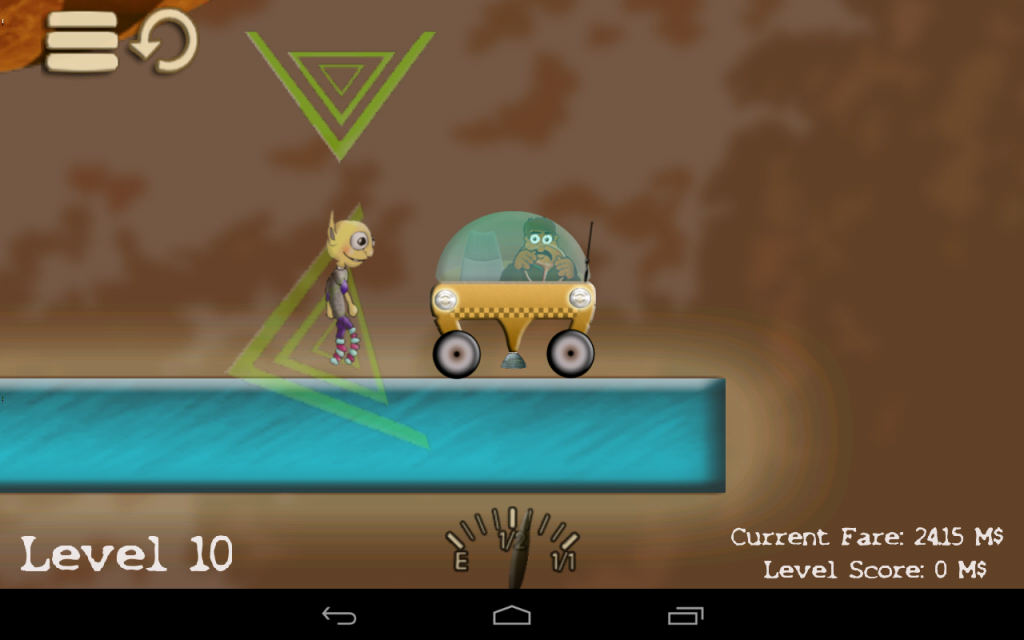 Steer your gravity taxi above the surface of Mars to earn M$.
Meet weird alien passengers, evade deadly lasers and buzz-saws…
…in other words: business as usual on Mars.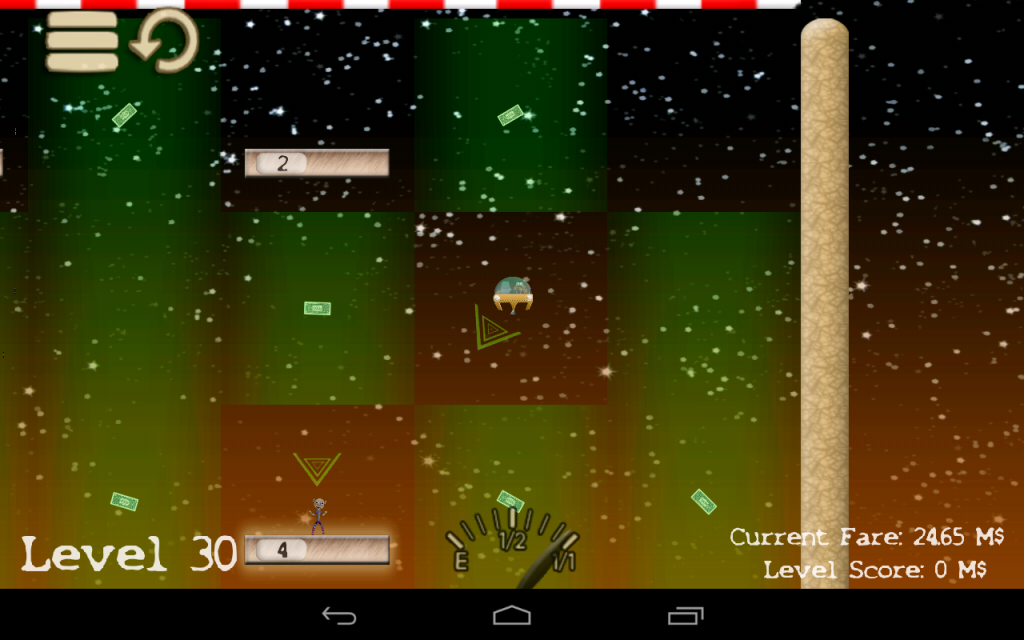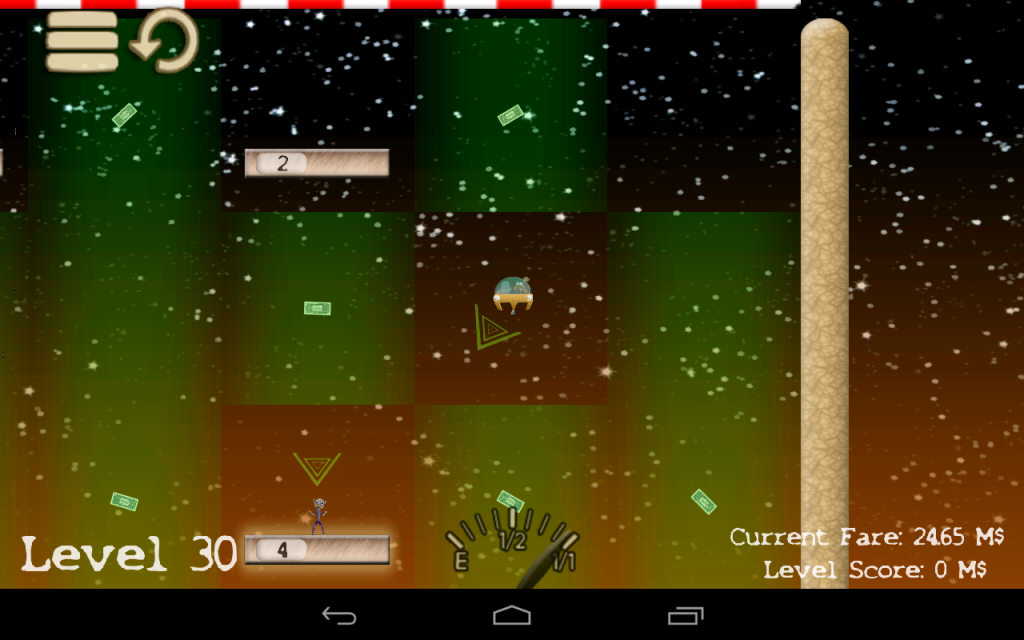 Simple but extremely precise controls: Tilt your device to steer, touch the screen to thrust.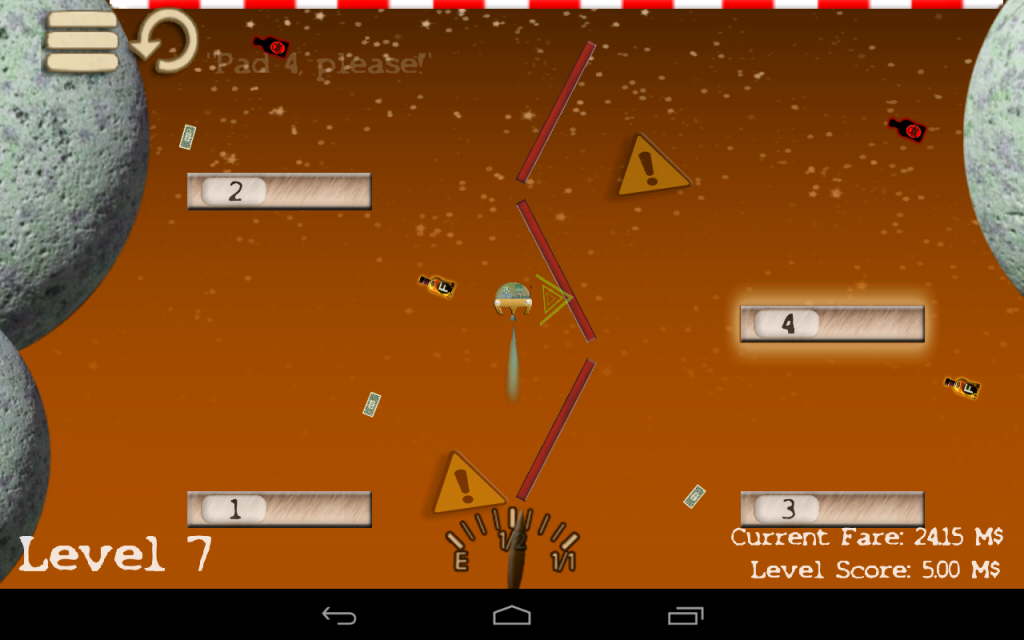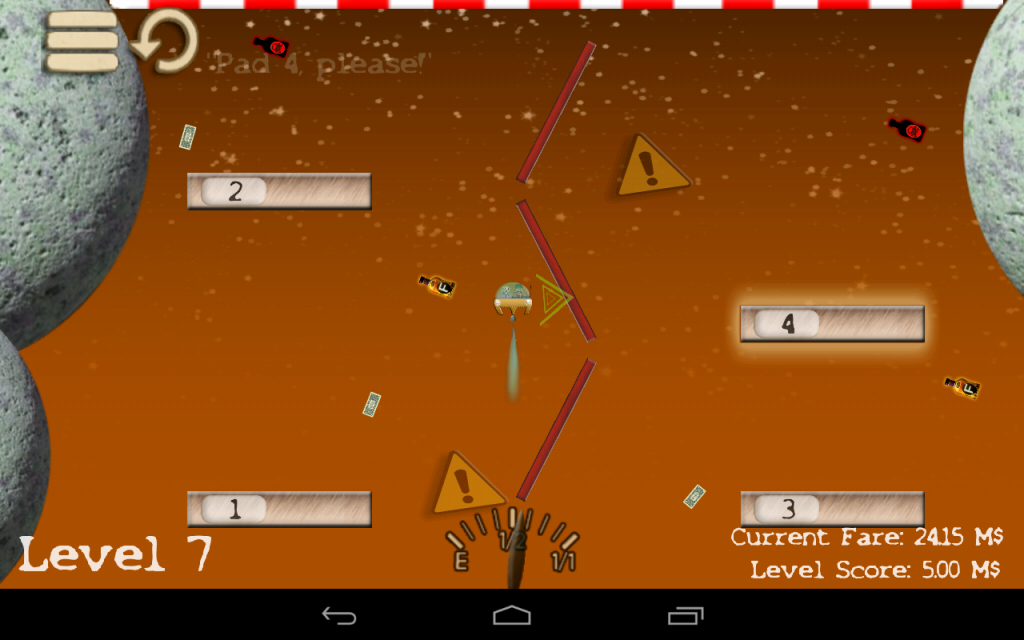 Comes with advanced camera and zoom management for maximum overview.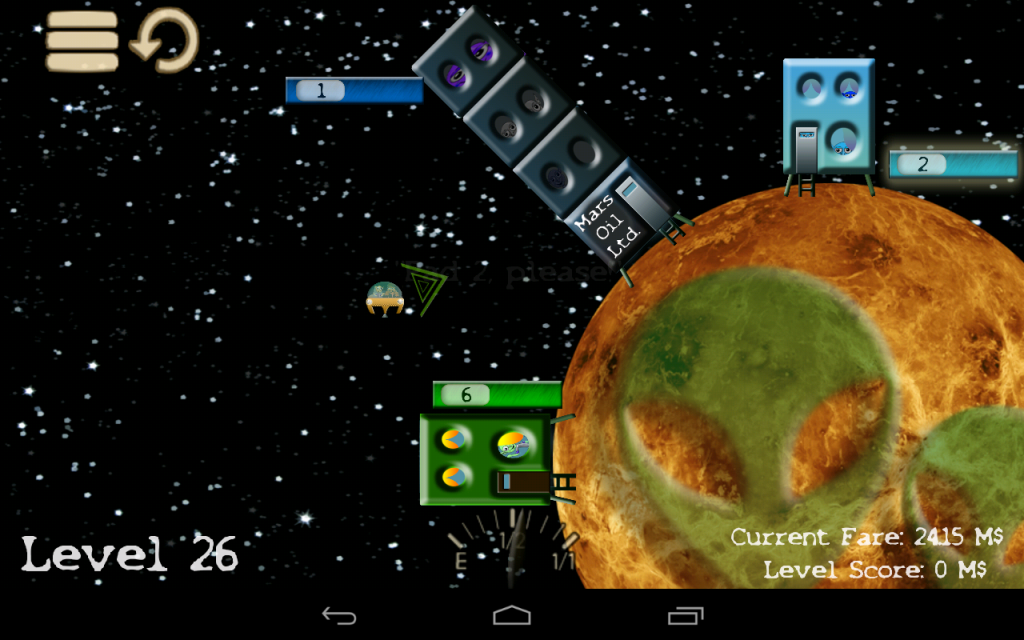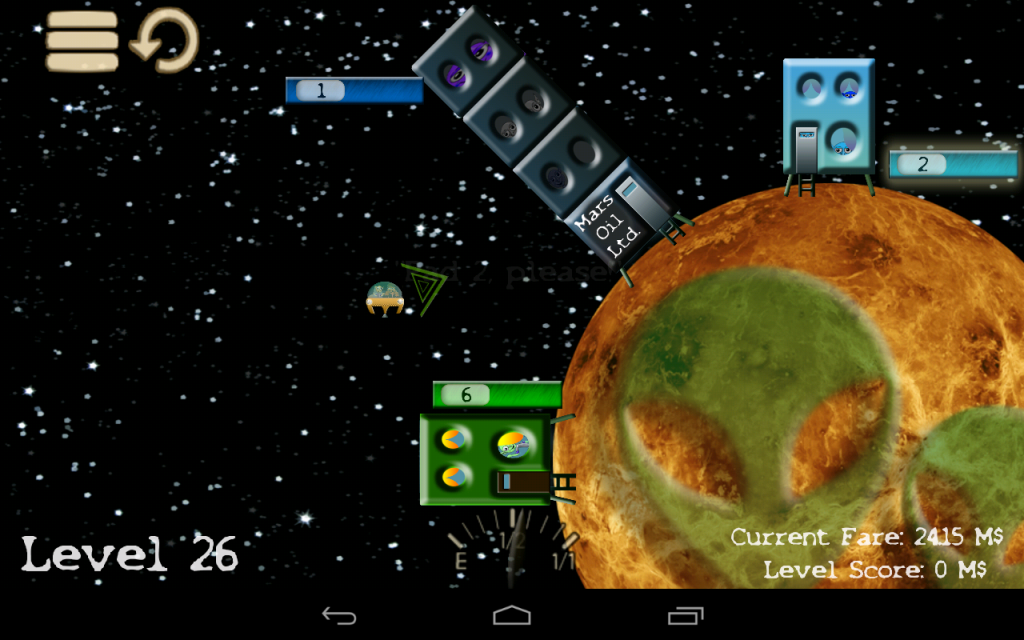 ***Update in 2016: the development of Mars Cab has been discontinued. The following download links are active, but the game may no longer be fully conmpatible with many current devices.***
Mars Cab FREE (with ads):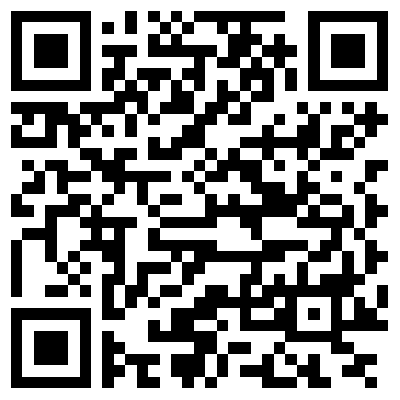 Mars Cab PRO (100% ad-free + 10 more Levels!):